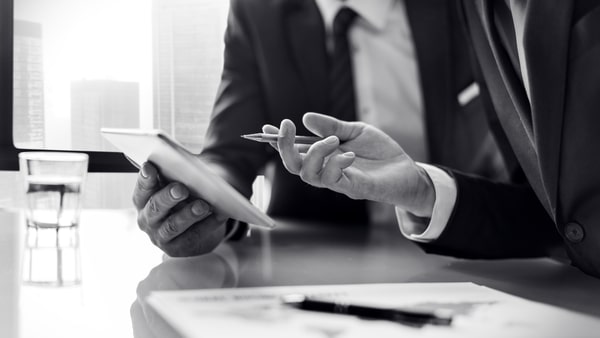 San Francisco, CA, USA
25 years experience
I'm a community-led marketing and communications leader that builds brand love and affinity via innovative experiences and the magic of human connection. 
It's time to rally and delight your most cherished people.
communities
Community For The Win!
 0->1 & beyond


Community Strategy/Planning
Community Platform Optimization
Community Leadership
Human Outcomes
marketing
Ready. Fire. Aim!


GTM Marketing 
Community Frameworks
Strategic Product Planning
Community Marketing Flywheels
business development
Let's go! 


Growth Hacking
Lead Generation 
Targeted Sales Outreach
Sales Experiments
Partnership Outreach
Investor Outreach
communications
Always perfecting the notion that "Their story is our story!" as a communications strategy to drive increased memberships and engagement. 
events
Produced, MC'd, swept the floors
 
* 300+ Startup Events 
* 55k+ Tickets Sold
* 700+ Startups Served
* Connector for 1000s 
* Famous Alumni!
no-code
Myles Weissleder, Chief Community, Strategic Marketing & Communications Officer
Always on the Rise. 

I connect people, ideas, and innovation and create experiences that result in increased brand love and deal flow. 
 
By harnessing the Higher Tide, companies engage to create and optimize their customer-facing products, services, and vibes, with bona fide people-first community strategies supported by tactical communications, peak experiences, and the magic of human connections to rally and delight their most cherished people.


Continue reading
I'm interested in
Live Music
Good Friends
Cold Beer
Photography
Hiking
Bad Surfing
Travel
Raising two monkeys
✌️❤️😀 ⚡️⭕️
Building Community!
Cooking Great Food
Deep Experience
Amazing journeys, incredible outcomes
Tell me more ...
I met Myles at an SF New Tech meetup. His was a pioneering community and his format was the most engaging I had ever seen. I approached him to help me launch FoodBytes! based on that idea -- and we worked together for 2 years as FoodBytes! went from zero-to-one, on its way to becoming a leading name in the agrifoodtech space.
Megan Smith
U.S. Chief Technology Officer and Assistant to the President of the United States
You represent the incredible local community organizing that happens every day across this country, connecting people who share common passions and who would otherwise be strangers to one another. By sharing your talents and knowledge with your neighbors and peers, organizing meetups, investing in people's development, and helping connect people to reach their goals, you're keeping our nation on the cutting edge of innovation. In short, the work you do is critically important on so many levels.


Myles is Mr. Energy. He's ten people rolled into one. He knows everything going on everywhere and loves being plugged in. He's one of those people who has no enemies and knows everyone. He's more creative than almost everyone I know and always is helping someone build the next big thing. His pace is breathtaking, but when you have lunch with him you feel like you're the only person on the planet who counts. He's a gem. I've hired him before and look forward to working with him again.
Based on a recommendation from the PR team at the Omidyar Network, I recruited Myles to handle PR for the US launch of Power.com. The time-frame was tight and the objectives were large - and Myles didn't cease to amaze me with his diligence and integrity in maneuvering through the challenges of a global launch. We got world-class results (NYT, CBS Interactive, and many others) and people everywhere began to see Power.com as the emerging category leader. I'd recommend Myles and his work any time.
We brought Myles on to help with the execution of the '23 LG webOS Hackathon. He was highly instrumental in its success, ultimately creating a memorable experience with our brand amongst participants and driving innovative ideas into the webOS ecosystem. The hackathon wouldn't have been as successful without his efforts wrangling and keep things moving forward. Myles is professional, creative, and kind and I look forward to working with him again!
Skills & Tools
Top areas of expertise and tools used to accomplish projects.
marketing strategy
public relations
community management
lead generation
community marketing
marketing flywheel development
Open to
I generally only work on projects with budgets of at least $2,500.00 per week and at least a $5,000.00 overall project budget.