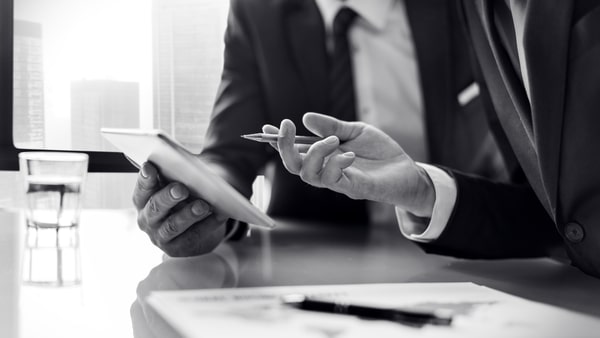 Chicago, IL, USA
18 years experience
Yoga & Corporate Wellness Programming | 1:1 Coaching | Social Impact Partnerships | Startup Advising  
I'm passionate about yoga, workplace wellness, & supporting mission-driven leaders as they work to make the world a better place.
I love world-denting visions and helping my clients achieve the impossible.
A social entrepreneur, experienced nonprofit executive and founder, coach, author, and speaker, I'm passionate about working at the intersection of innovation, impact, and purpose.  I've been honored to receive accolades including being a featured guest on The Ellen DeGeneres Show, chosen as the 2023 Alumna of the Year at my MSW alma mater, and as a subject matter expert on various regional and national media platforms. 
Continue reading
I'm interested in
Yoga
Rock Climbing
Travel
Writing
Reading
Entrepreneurship
Adventures
Connecting the Dots
Building the Plane While Flying It
Mental Health Destigmatization
Social Justice
Corporate Wellness
Viewing Every Initiative and Encounter Through the Lens of a Social Worker
Cooking Plant Based Meals
Startups
The 4 Day Work Week Movement
Yoga Instructor & Corporate Wellness Consultant
I've spent 18 years working in the wellness space: as a trained therapist / social worker, as a coach, as founder of a nonprofit built around mental health, at a global mental health care company, and as a certified yoga instructor.  I've suffered myself from intense burnout, and as a result I'm incredibly passionate about designing programs that integrate yoga and other modalities to support holistic wellness for individuals within organizations.
Coach for Mission-driven Leaders, Healers, & Entrepreneurs
For 12 years, I've worked as an International Coaching Federation certified coach providing coaching for entrepreneurs, executives, creatives, and other professionals who are seeking positive transformation in their careers and personal lives. Prior to coaching, I was a licensed social worker and mental health therapist. I'm especially passionate about working with founders, social workers, multi-potentialites, and other visionaries who have audacious dreams of changing the world for the better.
Social Impact Partnerships
I'm an expert at building high-impact partnerships that increase revenue, brand awareness, and engagement.  As Founder/CEO of a nonprofit school focused on holistic mental health services for underserved youth, I grew revenue from $0 to over $3M and built a community of thousands of direct supporters.  As Director of Partnerships at Stella, a global mental health company, I grew partnership revenue by over 200% and served as an externally facing subject matter expert.
Nonprofit & Startup Advisor
As a nonprofit Founder/CEO, I directed full-cycle business development from strategic planning, market research, and pipeline development to implementation as well as operational and administrative processes including marketing, PR, communication, regulatory compliance, legal, and financial management and oversight.  I led all legislative and lobbying initiatives, and directed and oversaw all fundraising events and community outreach. I have also worked at and advised for-profit startups.
As a professional speaker, I have presented on topics including mental health, entrepreneurship, DE&I, education, philanthropy, nonprofits, social justice, and women's issues on stages ranging from international conferences to being a co-panelist alongside former US Secretary of Education.  I'm also a former host of a top-ranked podcast, and a published author.
Creating Life-changing Opportunities
One of my superpowers is the ability to reach 'unreachable' people and to create opportunities that others think can't be done, such as:


Being featured in the I Am Chicago campaign on a double decker bus and across various billboards
Having Sarah Silverman, Jack Black, and Jeff Garlin host events for my nonprofit
Invited by Zappos CEO/philanthropist/visionary Tony Hsieh to stay in the community of tiny houses he built in Las Vegas to talk biz dev
Being a guest on The Ellen DeGeneres Show 
Aside from coaching and partnerships, I am also skilled in:
sales & business development
business development
communications
fundraising
public speaking
writing
company culture
employee wellness
board development
lobbying
brand awareness
Diversified professional experience
Past companies and roles where I've gained experience and delivered results.
Hear from past colleagues
Over the 2 years I worked with Val, her impact was nothing short of Herculean.  In addition to expanding our partner referral base, leading DEI initiatives, and bringing an unmatched hustle to work every day, Val is genuinely one of the most compassionate and selfless people I've ever had the pleasure of knowing.  


I could not more highly recommend Val and I am certain she'll drive the same value for your organization as she did for Stella. 


Val is an exceptional person with an inspiring commitment to her work. She approaches every challenge with an innovative mindset, continuously striving to find solutions that not only serve the company but also the broader community. Her dedication and passion are unparalleled, and I am confident that she will be an invaluable asset to any organization fortunate enough to work with her.



I was privileged to work with Val at Stella, witnessing her exceptional abilities, vast experience, and unwavering commitment to social responsibility. Val consistently displayed a proactive, creative, and collaborative approach to identifying mutually beneficial solutions for various partner orgs.

Val's leadership qualities and team-player attitude were evident in all aspects of her work. Her dedication and passion for her work and her colleagues make her an asset to any organization.
Valerie is as professional and dedicated as they come. We worked together when Val was the CEO and Founder of Ryan Banks Academy and my company at the time was a corporate sponsor. She truly wants to make the world a better place. My most recent experience with Val however had to do with her acting as a therapist for my family after my daughter and I survived an active shooter situation. Val is an excellent therapist but an even better person that sincerely wants to help ALL people.
Elizabeth Gombosi
Senior Product Manager
I was fortunate enough to work with Val every few months on large strategic initiatives. Her deep knowledge paired with empathy shown through in all interactions. Whether partnerships more broadly or specific non-profit relations, Val is the type of person you want on your team. She brings genuine enthusiasm and with her attention and effort things flourish. It is so easy to see how Val has formed so many wonderful relationships in and out of work.  Hope we'll work together again!